Amazing views of rolling hills and wildlife in this tranquil setting, all within minutes of Bartlesville!
Come on in and take a look!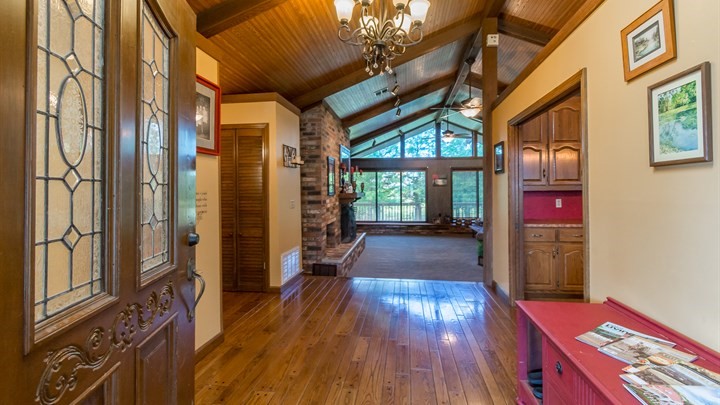 This home has two levels of living space with easy access to both. On the main level are the master suite with a huge walk-in closet and master bath, another bedroom with access to the hall bath, living area with fireplace, spacious kitchen with large island, huge pantry, formal dining, a huge utility room with an island, screened porches, and more!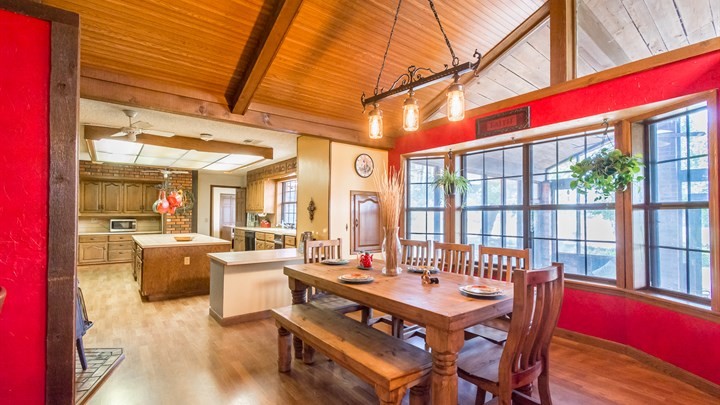 On the lower level is an additional living area with fireplace, full kitchen, four bedrooms, 2 bathrooms, storm cellar, all with outside access. The abundant storage seems endless on both levels!!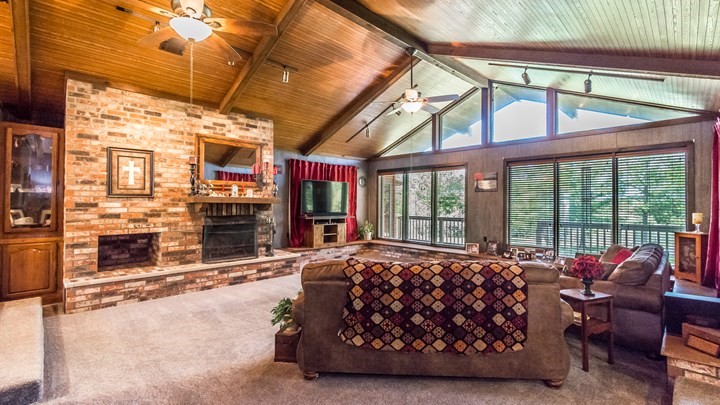 This property has 80 acres of well maintained land and features cross fencing into 8 paddocks for rotational grazing, a pecan orchard with a picnic area, 5 ponds, 2 barns and a shed. The main barn has electric, 4 overhead doors, 1 stall, a lean-to, concrete floors, insulation and windows. The second barn has storage for hay, a covered livestock working area, a lean-to, and massive storage.
The possibilities are endless and one must see in person to appreciate!!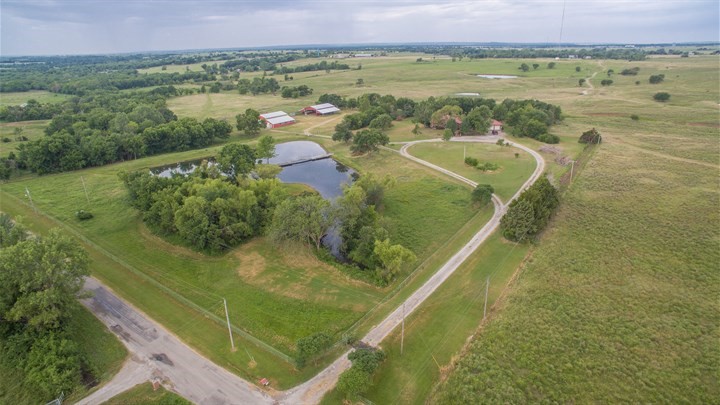 For a tour of the acreage, click this link:
80 acre ranch, 19491 N. 4020 Rd., Bartlesville, Oklahoma
For a tour of this beautiful, spacious home, click this link:
6 bedrooms, 4 bathrooms, 2 kitchens, 2 living areas, 19491 N. 4020 Rd., Bartlesville, Oklahoma